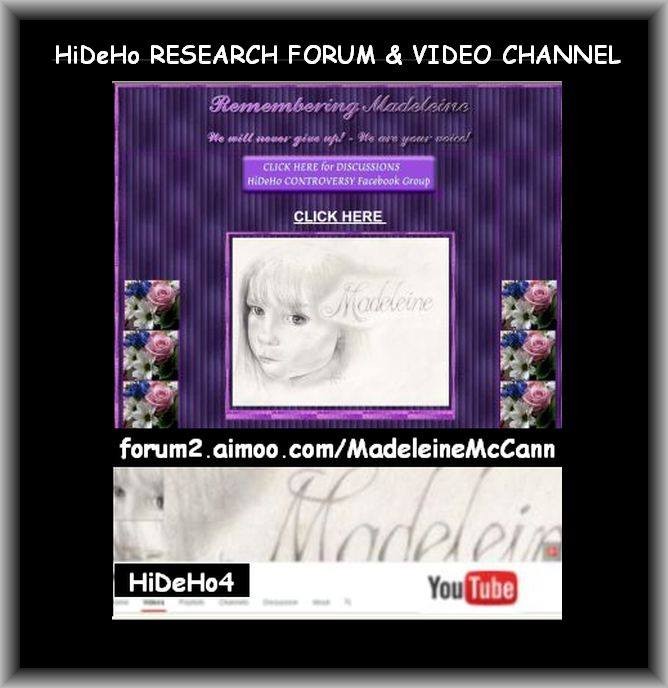 TinLizzy

Unsubscribe Thread
Rank:Diamond Member

Score:1787
Posts:1787
From:Canada
Register:11/07/2008 1:17 AM

Date Posted:01/13/2013 5:02 PMCopy HTML

http://www.mccannpjfiles.co.uk/PJ/EXTERNAL.htm#p2p291


02-Process Vol II Page 291
External Diligence Millenium Restaurant 06/05/2007

We went to the area where we attempted to locate the Millenium Restaurant, to verify it, that the same belonged to the tourist resort Ocean Club of Praia da Luz. In that place, we verified that to access it it is necessary to pass through the reception where they demanded our identification. The head of the restaurant, Luis Barros, contactable on mobile xxx, clarified that the group of whom the missing child and her parents were part, comprising eight adults and nine children, ate in that restaurant on the day they arrived, namely 28.04.2007, because the other restaurants of the resort were closed. They all ate as a group, parents and children. He referred also that that group came with a half-board scheme, i.e. the right to breakfast and to dinner. In relation to dinner they only ate there on that day, although they took breakfast every day in that place accompanied by the children. He pointed out that, while the space is open to the general public for dinner, it is used almost exclusively by clients of the "resort".
Copyright © 2000- Aimoo Free Forum All rights reserved.