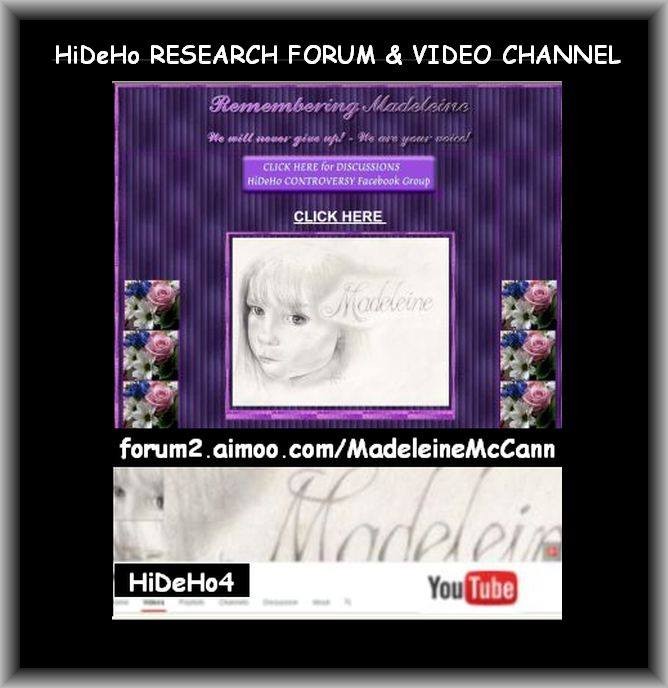 TinLizzy

Subscribe Thread
Rank:Diamond Member

Score:1787
Posts:1787
From:Canada
Register:11/07/2008 1:17 AM

Date Posted:04/09/2011 11:19 AMCopy HTML

http://www.mccannfiles.com/id165.html

Before I left, a weekly magazine says: "That person does not last beyond October as the head of the investigation." This happened a month or two before. And then I was given a speech like that one from the Attorney General: 'Not all investigations can be successful, or the authors of the crimes are not always discovered…' What may have hurt many people was my will to discover the material truth. And when I left, I was naturally closer to the truth.

Two examples: Apart from

our need to know who the friends of the McCann couple were, or if they knew anyone in Portugal, or who drove the car

… if they eventually visited another apartment, if they used to meet someone, if they deposited someone… just for us to understand.

Towards the end,

I was informed that they had visited people at a villa in Praia da Luz.

We went to check it out. Then, we were informed that the McCanns had visited an apartment block near the cemetery. And we were working on that, in order to confirm whether it was them or not. This was how

we were trying to understand where the body was

.

And

there are many persons who were not investigated, who were not in the process

.
Copyright © 2000- Aimoo Free Forum All rights reserved.